ATS Racing Intake Manifold
ATS Racing Intake Manifold
Introducing the ATS Racing Intake Manifold!
After years of R&D we have finalized the ultimate intake manifold for the 91-95 Toyota MR2.
We start with a stock 2nd gen. intake manifold, machine off the stock plenum, and have the stock runners cleaned. Then we weld on our CNC machined port adapter plate, which helps blend the airflow from the larger plenum into the runners. Next we add a much larger plenum calculated to increase HP and TQ, while still retaining factory "spool". Finally we attach your choice of either a center-feed or side-feed throttle body flange. That's it! You now have the low RPM benefits of the stock runners and the High HP capacity of a much larger plenum with zero compromises anywhere in the RPM range.
Have you ever had someone look at your engine bay and say "Man, that thing is a twin-turbo!!, my buddy used to have one of these!!" Stop these embarrassing conversations forever, by getting rid of that old nasty stock plenum.
You're probably thinking that there is no way something this amazing could be less than $1000, but you'd be wrong! It's not even $800! Or $600. The ATS Racing Intake manifold is only $550, yes, you read correctly, no need to get your eyes checked, it's only $550. Call the number on your screen now!!!... or maybe just hit the 'Add to Cart' button below.
Ok, so if you already skipped below you know the cost is $650, but $100 of that is refundable when we receive your un-molested stock intake manifold.
Dyno results show a HP and TQ increase after 3700 RPM all the way to an 8000 RPM redline with zero losses before 3700 RPM.
NEW (5/10/2021) Independent testing by Haltech on a customer's ATS 2.2 with GTX3071R running E85 show a 40whp gain. The only changes were the intake manifold and RMR 75mm throttle body. Thanks Jeb!! (Note: the pull was started at 4300rpm so data below that is useless)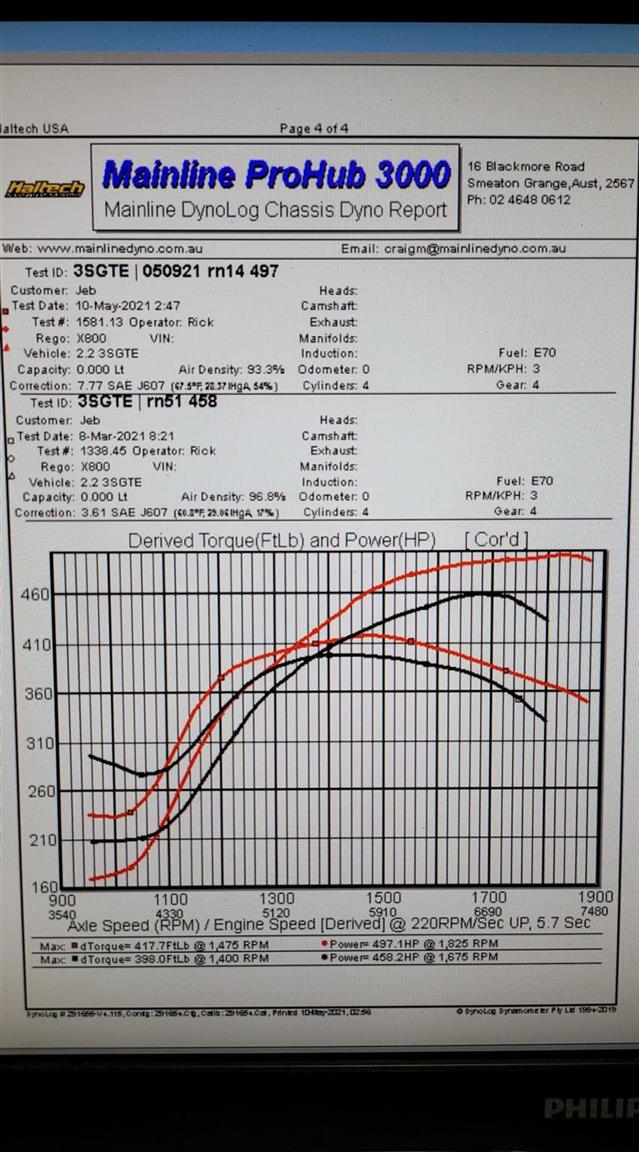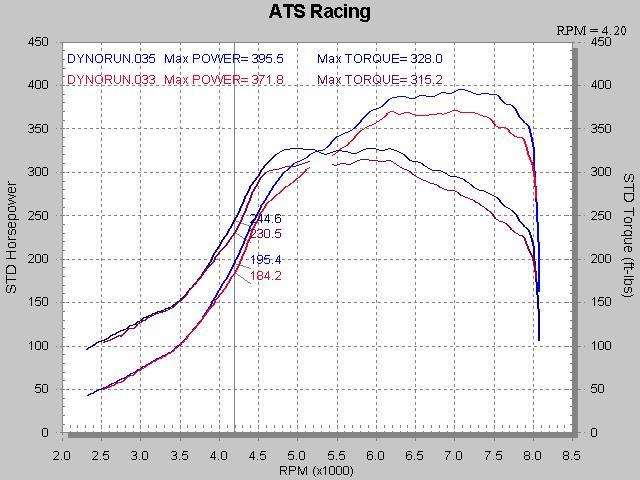 ---
---