ATS BILLET CT27 250-370 horsepower
Finally a 300rwhp CT26 upgrade!
MR2 and All-Trac owners have been searching for a bolt on turbocharger upgrade with some REAL power potential for years. The results are finally in.
Dynojet 248C Results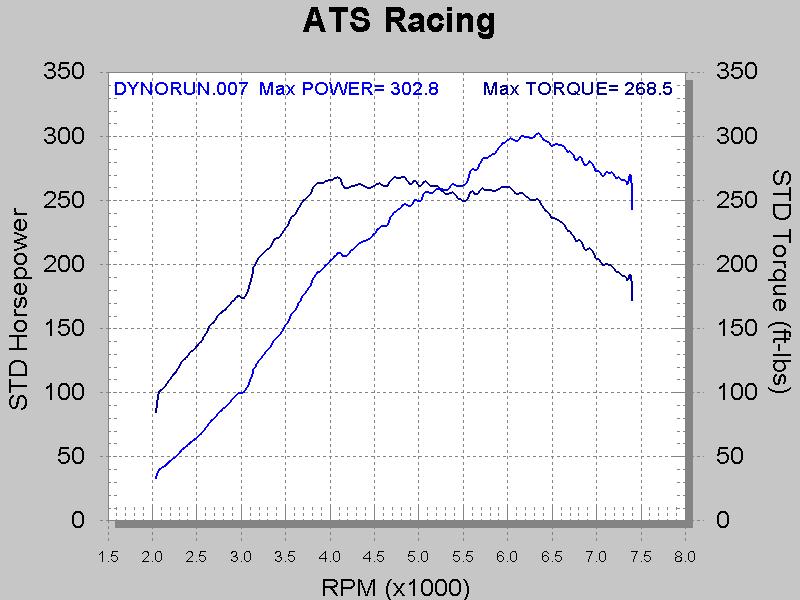 Mods on test car: Autronic, 550cc injectors, ATS fuel rail, Supra fuel pump, KO Racing downpipe, JE pistons, Greddy PE exhaust, ATS Cam Gears (still set to ZERO), ATS TB inlet, Greddy Profec B Spec 2 boost controller, Gutted TVIS. Greddy Intercooler with Spal fan
Stock: head, camshafts, valves
Dyno results AFTER 3" downpipe and retarding stock exhaust cam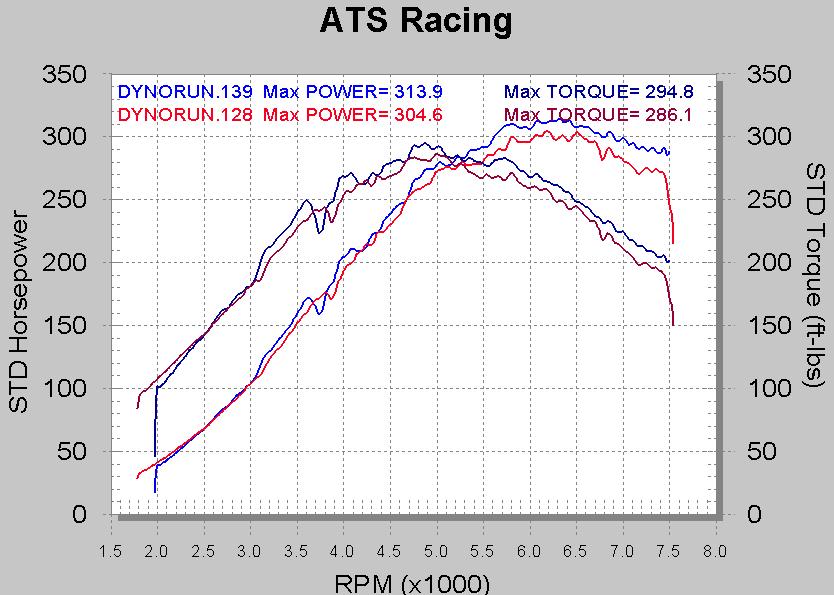 Run #128 is KO Racing 2.5" downpipe and exhaust cam retarded 6°
Run #139 is Aussie Exhaust 3" downpipe and exhaust cam retarded 6°
CT27 at 22 psi: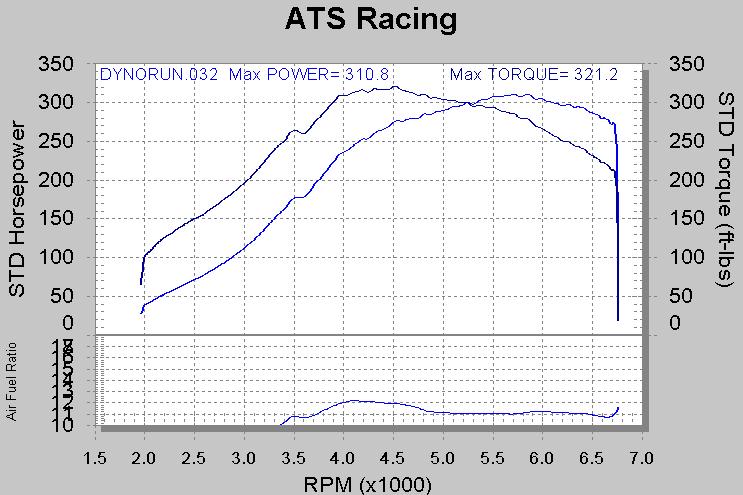 Mods on test car: JDM stock long block, Greddy Intercooler, KO 3" TKO exhaust, ATS Tuned Rom set for 550cc injectors, 550cc injectors, Walbro Fuel Pump, K&N style intake
CT27 at 17 psi:
CT27 versus CT26 near stock MR2: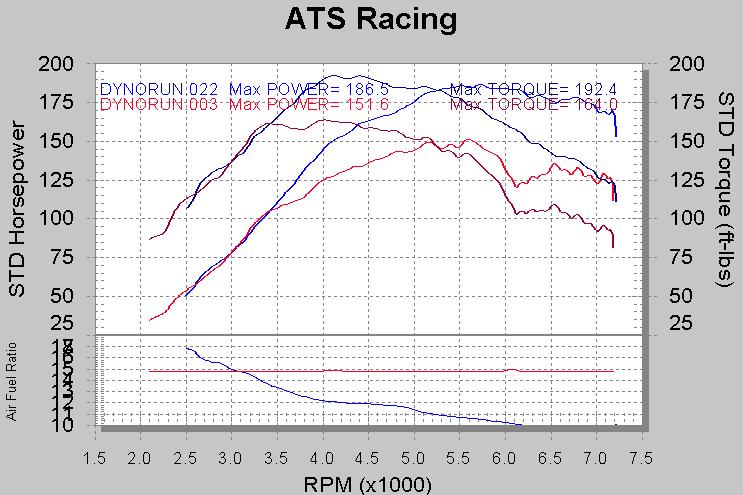 Mods on above car: 93T, 130,000+ miles, 10 psi (stock boost), Apexi' Intake. The CT27 added an additional 35 horsepower with no other modifications!! We highly recommend Valvoline VR1 or an oil with a similar zinc content. Adding a zinc additive to your oil is not the same thing. Proof of using high zinc oil is required for all warranty claims.
Note: Cores with damaged shafts or bearing housings may not be eligible for core refund. To avoid $400 core charge simply ship your turbo in advance, with wastegate actuator installed. Core Return Form required for credit. See Core Notes.
---